Florida Eye Associates welcomes Dr. Jason J. Ross, M.D., Board Certified Ophthalmologist to the Cosmetic Team.  He is a recognized expert in the reconstruction and management of complex oculoplastics, including Blepharoplasty (corrective surgery for droopy eyelids). He also specializes in cosmetic procedures for the face, including injectable fillers such as Juvederm®, Restylane®, Radiesse® and other cosmetic treatments to help minimize lines and wrinkles, and reverse the signs of aging.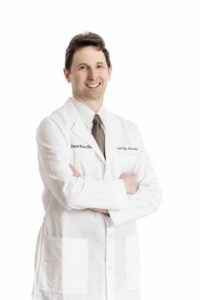 Dr. Ross earned a Doctor of Medicine from the Uniformed Services University of the Health Science; a Fellowship in Oculoplastics at the University of Cincinnati; and a Residency at the National Naval Medical Center.  He joins the Cosmetic Team at Florida Eye Associates, which includes Dr. Freeman, Dr. Weiser, and Dr. Haft.
Dr. Jason Ross is meeting with patients in the Viera and Melbourne locations of Florida Eye Associates.  To schedule a consultation with Dr. Ross, please call 321-727-2020.